Hi creator, if you are a businessman or like Chinese restaurant culture, we are here to introduce some simple ideas for you. Instead of going to the trouble of customizing or buying expensive things, make and design something yourself with EVEBOT.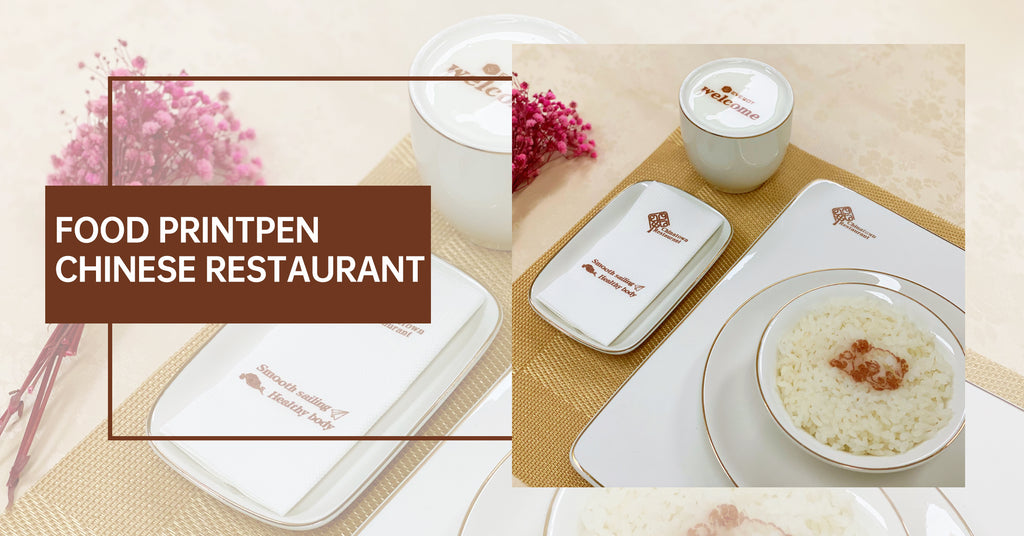 Delicious Yogurt
"Welcome to EVEBOT", when your guests or friends get such a cup of yogurt, they will feel that they are valued, which will make your relationship more pleasant, and children will like this scene even more.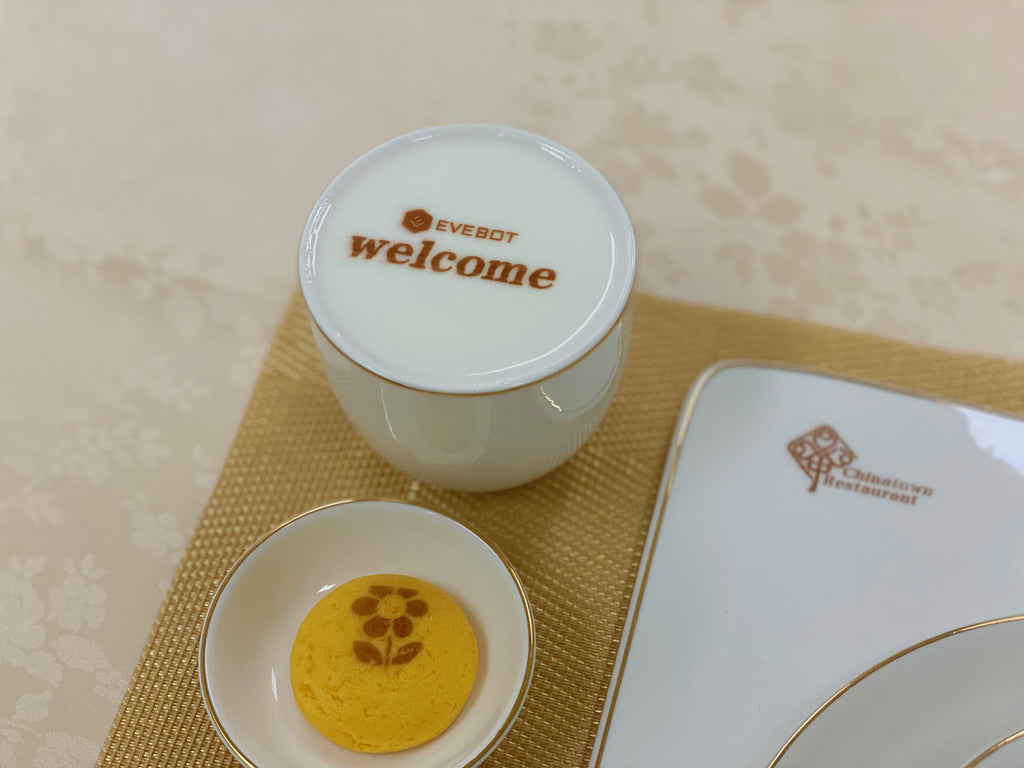 Unique Napkins
Napkins are used by every dining guest, so don't miss them. Print your logo on a napkin and your blessings on a napkin.This can improve the guests' impression of the restaurant.
Fragrant White Rice
China is the birthplace of rice. Our ancestors planted it 5,000 years ago. When you come to a Chinese restaurant to eat, rice is of course essential.
Due to the irregular shape of the rice, the difficulty of printing is relatively large, the surface needs to be flattened first, and the thicker the lines of the printed pattern, the better.
Use Your Imagination
You can also print on coffee, cocktails, cookies and dinner plates, let your imagination run wild, and finally let's take a look at the overall effect.
The above patterns are all printed with Food-grade PrintPen.
Learn more